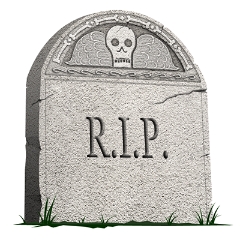 Hey there!
This place has been dead for way too long, so it's time to make a proper funeral!
I started this blog with all good intentions, but without a plan. That's probably why it never became more than a few post about random AS3 things every once in a while. But if you've enjoyed some of that, it haven't been all a waste :)
I've always thought that the design of games is really interesting, but I've never talked public about it. Well now is the time, to make the funeral memorable I've made a few extra posts. (also about some other stuff)
If you want to get more into that kind of stuff, you should get The Art of Game Design: A book of lenses and A Theory of Fun for Game Design. It's also well worth reading Daniel Cook's blog Lostgarden.com.
Anyway, thanks for reading, and have fun!
oh yeah, sorry about this theme being so awful for reading…
Posted on November 24th, 2011 Filed under End of This Blog |
6 Responses to "The End of This Blog"
Leave a Reply